Before the pandemic, it wasn't as difficult to think of things to do alone on your birthday. You at least had more options to make the day feel special. Now, though, options are limited. Believe me, I know. My birthday was last month, and while I normally love planning a solo celebration for myself alongside something more social, all of my go-to options were off the table. I couldn't take myself to dinner and a movie. I couldn't treat myself to a massage. I couldn't find a cheap Airbnb in upstate New York to run away to for a weekend.
So this year I spent a lot of time mulling over what my birthday alone could look like amid the chaos and restrictions of 2020. Here are just a few things I thought of (and some that I wound up doing), as well as some suggestions I got from friends who have found themselves in the same boat recently.
1. Have a good ol' fashioned movie (or TV) marathon.
Is there a greater simple pleasure than the binge-watch? Whether you want to rewatch an old favorite or catch up on that one show you've been meaning to see, spending the day diving in without the pressure of accomplishing anything else is a perfect birthday gift to yourself. Just make sure to wear your coziest sweats and stock up on snacks.
2. Ask friends and loved ones to send you things to pass the time.
Just because you can't gather (or are burnt out on Zoom parties) doesn't mean you can't involve others in your birthday celebrations. Ask friends and family to send you something that will take a moment of your day, whether it's a postcard or a funny TikTok they think you'll like or a song that makes them think of you. Just small, low-pressure things that will help you feel less alone.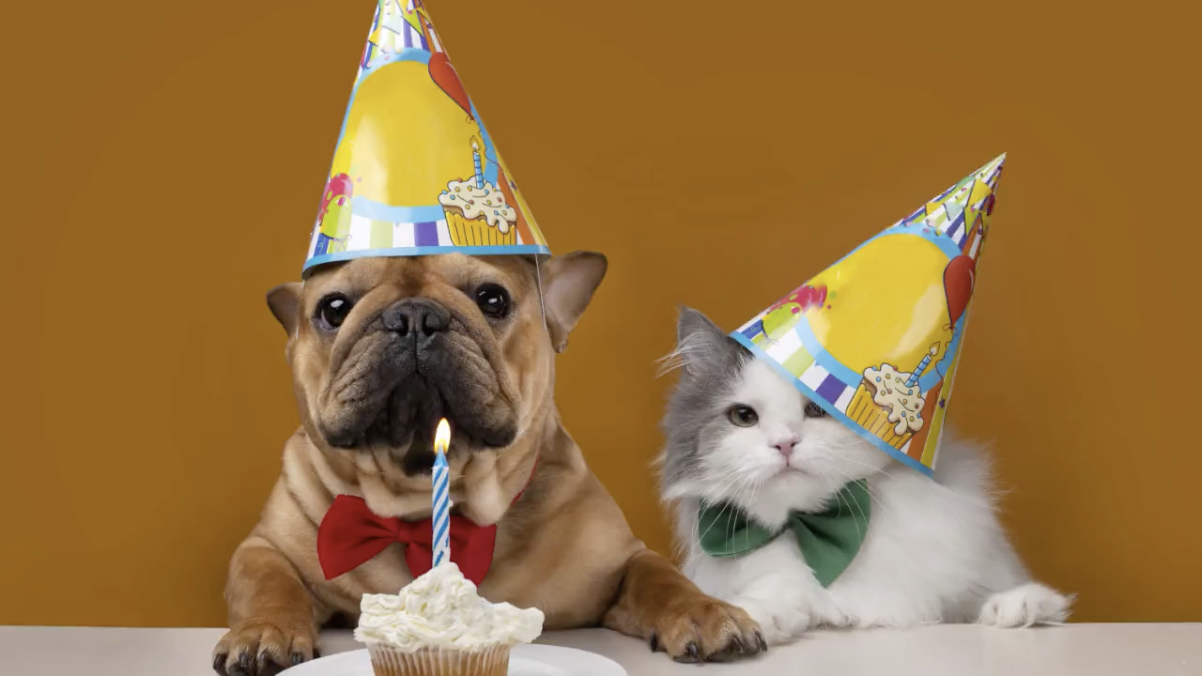 3. Get a virtual birth chart reading.
For the uninitiated, your birth chart is a snapshot of where all the major planets and astral bodies were located when you were born, which (~allegedly~) gives you insight into your personality and life. Or, you know, it's that thing all your friends who keep asking you to download that astrological app Co-Star are talking about. You can also get your solar return chart read, which is a temporary chart that encapsulates the year ahead, which is a fantastic birthday treat.
If you need help finding an astrologer—especially an affordable one—social media is definitely your friend. Facebook groups, Twitter, and Instagram are full of astrologers who offer chart readings. When in doubt, check for testimonials and proof training, whether it's certification or mentorship under a more senior astrologer (though there's nothing wrong with going with an amateur or aspiring one).
4. Get a virtual tarot reading—or do one yourself.
Tarot readings are fun ways to set the mood for the year ahead, even if you don't consider yourself a believer. You can ask a reader for insight into your past, present, or future, as well as specific questions or general readings. Much like finding an astrologer, social media is a solid place to search for a tarot reader, whether you're looking for an established professional or a less official hobbyist. (If you're a tarot enthusiast yourself, might I suggest doing this 12-card birthday spread on your own too?)
5. Participate in a cool virtual experience.
Okay, last "online" suggestion, since I know many of us are sick of staring at our screens all day. But there are a lot of virtual experiences out there that are very in the spirit of a birthday celebration. Airbnb has a whole host of online experiences, from cooking classes with virtual chefs to solo scavenger hunts that can be done in your own living room. Plenty of museums, zoos, and other institutions around the world offer virtual tours and interactive activities as well. Try the Louvre, the Vatican, the Met, or the San Diego Zoo.
Sites like Skillshare and Creative Live have creative classes that will keep you busy and teach you something new. You can probably find other livestreamed classes from local businesses too (like the yoga studio down the street that you really miss).
6. Have a cozy read-a-thon.
Who else experienced that magical day in elementary school when everyone brought in a bunch of books, sleeping bags, cozy PJs, and did nothing but read all day? It's time to re-create that magic as an adult. Especially because, I don't know about you, reading has fallen to the wayside this pandemic and I desperately miss it. Clearing your schedule to lose yourself in a great book (or three) might be the relaxing, off-the-grid birthday you're looking for.
7. Whip up a bar-worthy fancy cocktail or mocktail.
It might be a long time before we can gather in crowded bars again and enjoy bougie overpriced cocktails and mocktails for our birthdays, so now might be the time to flex your own mixologist skills. Some of the virtual experiences above include cocktail-making courses and demonstrations if you need some inspiration. But the internet is also filled with recipes, so you'll never lack ideas.
8. Go down memory lane of old birthdays.
Your mileage may vary on this one, since I'm sure this would bum some people out, but personally, I've found reminiscing to be a big comfort during the pandemic. Go through old Facebook albums or search for your birthdate on your phone's photo gallery. Hell, maybe even go through old photo albums if you have them to really throw it back. There's nothing quite like an embarrassing kid's birthday party. If you're anything like me, you'll stray from just focusing on birthdays and enjoy flipping through a bunch of happy memories.
9. Bake yourself a damn birthday cake (or dessert of your choosing).
There's something soothing about baking. Not only does it engage all of your senses, but it's also very rewarding to make a bunch of ingredients come together to form something delicious you can enjoy. If you're not the most experienced baker, go easy on yourself. A boxed starter is fine. As is choosing a ridiculously easy recipe. The finished product doesn't have to be pretty or masterful, but it will be a delicious gift to yourself.
10. Journal about your year.
I'm an avid journaler, but even if you're not, there's a lot to gain from slowing down and writing about yourself, your life, and your feelings. This is an especially solid option for anyone who doesn't feel in the mood to celebrate this year (I don't blame you), but who still wants to mark the occasion. Journal about the lessons you learned, the memories you don't want to forget, and what you hope the year ahead holds.
11. Spend some time in nature.
As the saying goes, nature nurtures. Depending on where you live, it might also be an awesome way to really lean into the solitude of your solo birthday and disconnect from everyday life. Go for a long walk or hike, or find a beautiful place to lounge all day. Tap into all your senses and take in the world around you, or plug into a good playlist or book and just breathe in the fresh air. Whatever you decide, don't hurry yourself. Just enjoy.
12. Do some aimless online shopping.
I know that "treat yourself to something nice" seems too obvious to include, but hear me out. For me, at least, there hasn't been a ton of fun shopping amid this pandemic. Not only am I more budget-conscious than usual, but much of my online shopping these days, while convenient, lacks the very specific pleasure of browsing. I'm always ordering necessities and even when I'm not, I'm buying something I've been planning on treating myself to for a while or making a weird impulse buy I saw recommended on social media.
So for my birthday I gave myself a budget and decided to just…browse. No goal in mind. Just clicking through my favorite stores and slamming "add to cart" whenever something struck my fancy. It's not quite the same as wandering the mall looking for something unexpected and special, but it scratched the same itch.
13. Decorate anyway.
Listen, just because you can't throw a big rowdy party doesn't mean you can't decorate for yourself. Chances are you've been stuck inside a lot more than you prefer lately. Your birthday is the best excuse to change up the scenery, whether you want to go full-on tacky to make yourself smile or turn your place into a classy birthday oasis. Plus, leaving the decorations up for a few days (or weeks) keeps the party going.